For this project Soag were asked to design and build a control system to operate a portable gantry milling machine this consisted of 3 linear servo axis and a rotary spindle. The control system had to be designed to comply with UL508A.
New electrical drawings/wiring diagrams were designed and created using EPLAN Electric P8 detailing layout and product parts.
The control system consisted of a Siemens Sinumerik 840D and Sinamics S120 drives.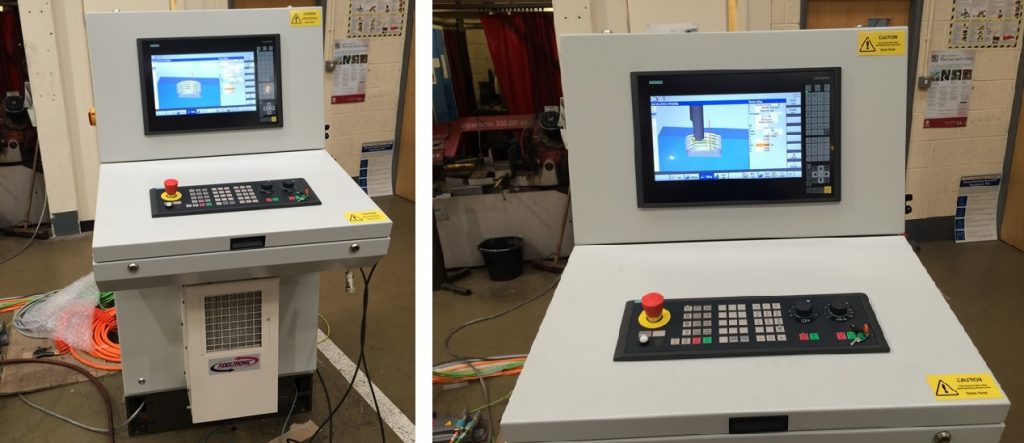 As this machine had to be broken down and reassembled to move around, due to its size, multiple disconnection points had to be utilized around the machine.