Conversion of a dual cabinet system into one modern control panel.
For this project Soag designed and built a control panel to replace the two original panels controlling a Bryant Ex-Cell-O grinding machine.
Control cabinet – Before and After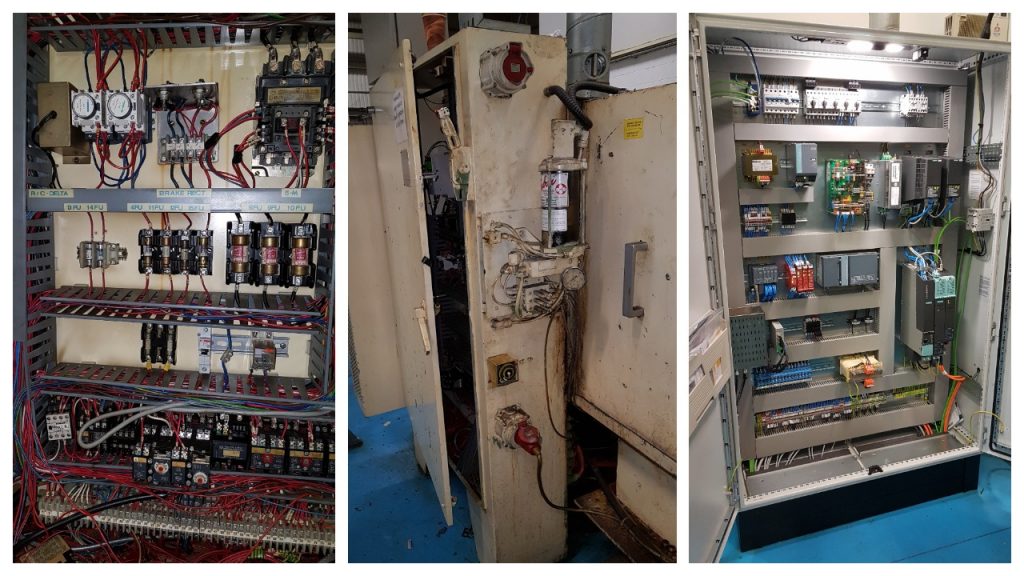 Using a Siemens 840D cnc control system, coupled with ITC1500 thin client touch screen operators panel, along with Sinamics S120 drives for the main axis and Sinamics G120 inverter drives for the main workhead and spindle.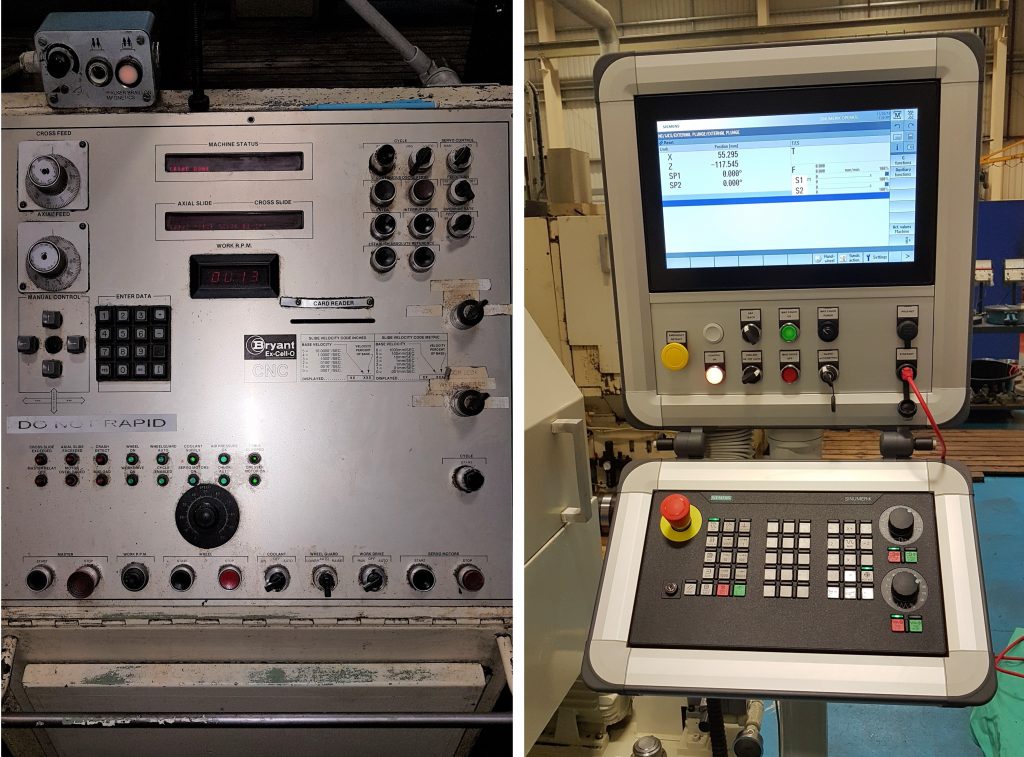 Soag developed all the controlling software from the main PLC to the client interface and the multi-functional part programs for both grinding and dressing cycles.
The application required substantial redesign of the operator interface to include a wide variety of machine operating modes and options.
This was achieved by creating a graphical interface, giving access to the many options requested by the customer for their production needs.
The system was designed with flexibility in mind, for future special cycles if required.

Custom screens designed and created by Soag to assist the operator.