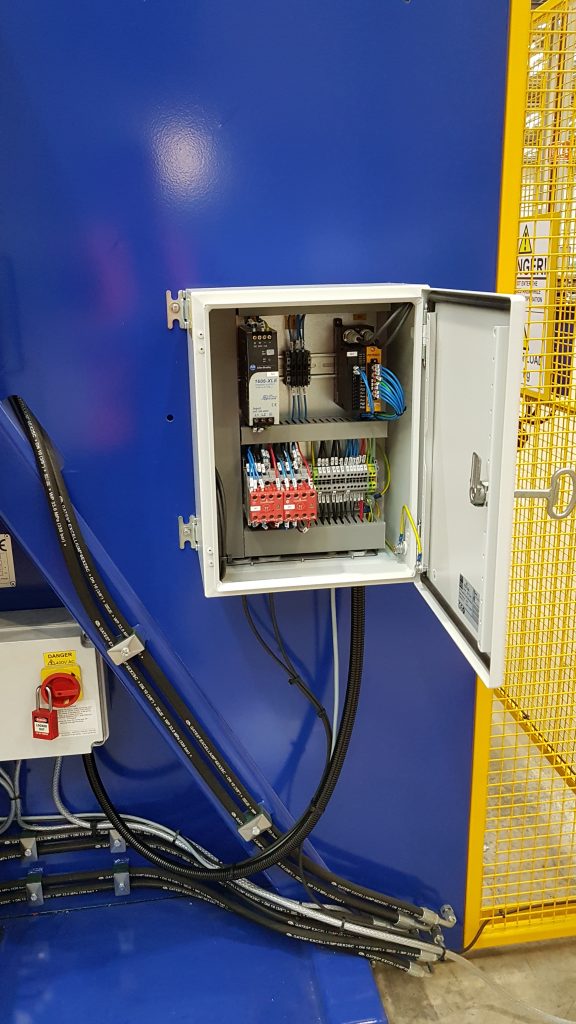 For this project the pallet inverting machine was fitted with new safety access guards allowing entry from one single point of access. To prevent operation of the machine or inhibit the cycle, safety light curtain access was required. Upon entry, breaking the light curtain would disable the machine preventing injury.
Soag designed and built a new safety control panel to integrate with the original control system.
Using Keyence Safety light curtains coupled with a Keyence safety relay for detection of anyone entering the vulnerable area.